Online Banking

Our Online Banking gives you 24 hour, 7 days a week access to your checking, savings, money market, and certificates of deposit from your home or office computer. Citizens Community Bankís Online Banking combines convenience and flexibility while you easily conduct a wide range of personal banking transactions.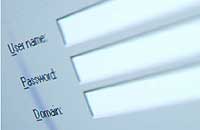 With Citizens Community Bankís Online Banking, you can:
Review your deposit account information.
Review your loan account information.
Make transfers between accounts.
Make payments on your Citizens Community Bankís loans.
Questions? Call us at (660) 834-4725.
Sign up for Online Banking!
FREQUENTLY ASKED QUESTIONS
Q. Is Online Banking secure?
A. Yes. Besides using 128-bit encryption, Citizens Community Bankís Online Banking is built with several additional safeguards to ensure your account information remains secure. Should someone attempt to access your account portfolio using an incorrect password more than three times, Citizens Community Bank will lock the account. The lockout can only be cleared by Citizens Community Bank employee. Should you forget to logout of Online Banking, your session will automatically be terminated after 10 minutes of no activity.
Q. What if my ACCESS ID and/or PASSWORD donít seem to work?
A. There are a couple solutions to this problem. The most common issue is the placement of your CAPS LOCK key. Your ACCESS ID and PASSWORD are case sensitive. The second most common issue is a complete lockout of your account. If you werenít sure of your PASSWORD, and began guessing or didnít realize that you were entering your PASSWORD in the wrong case, you had only three chances to get it right. As a security feature, we lockout all accounts if an incorrect PASSWORD is entered on the third try. Then the only way to reset a lockout is to send us an e-mail using the "contact us" section of this website or calling (660) 834-4725 during regular business hours.