Personal Services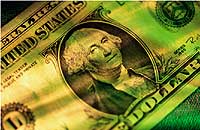 Checking Accounts:
Free Checking; no minimum balance
NOW Account; interest paid monthly; no limit on number of checks
Money Market Account; interest paid monthly
Health Savings Account
Savings Accounts:
Statement Savings Account, competitive interest rate
Health Savings Account
Certificates of Deposit:
3 months
6 months
1 year
2 years
3 years
4 years
5 years
Other terms may also be available.
Individual Retirement Accounts: traditional and Roth
Simple IRA
SEP plans
CESA, Coverdell Education Savings Account
Ask us about other details, regarding the above accounts. Accounts and terms available are subject to change; there may be a substantial penalty, for an early withdrawal.
Deposit Rates: subject to change, please call one of our convenient locations.